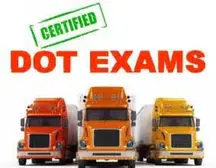 DOT/non DOT Physicals
DOT/non DOT Drug Testing

Urine Testing
We offer urine drug testing services for businesses pre-employment screenings, as well as for random drug testing and post accidents.
Hair Follicle
Hair follicle testing is an effective test to determine long term substance abuse, and is highly accurate option for businesses or individuals.
Drug screening/testing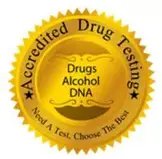 We offer a 5 panel urine drug test that includes testing for cocaine, marijuana, opiates, PCP, and amphetamines.
Breath Alcohol testing
In addition to our urine testing service, we also offer alcohol breath testing for companies and individuals. Breath testing is often necessary after accident, for reasonable suspicion, or random drug testing. Like our urine drug testing, results are fast and can be emailed or faxed within 30 minutes.
DNA paternity testing
Our DNA Paternity testing is available to establish a biological link between a prospective father and a child. These test results are legal documents that may be used in court and legal cases.
At Gray's Creek Chiropractic and Wellness Center, we provide urine drug testing for businesses and individuals throughout the Fayetteville, Hope Mills and surrounding areas. Due to insurance liability, many companies require drug testing for new employees, as well as random drug testing pools for existing employees. This helps to reduce work related injuries, accidents, and absenteeism. While many drug testing is performed in medical facilities that require appointments and significant wait times, we offer drug testing on a walk in basis and can have results for you within 30 minutes! We can perform the tests on site, or collect the samples and have them sent to the lab that you are set up with.
We also offer hair follicle drug testing, as well as DNA paternity tests for businesses, individuals, or legal hearings. We pride ourselves in offering thorough, accurate screenings that you can rely on. Our drug and Alcohol Random Drug Testing Consortium is also offered to DOT companies to help organize and issue random drug testing for employees. Contact us today to learn more about our Consortium or the different tests that we offer.